About Hostel Administration
The office of the Hostel Administration looks after the welfare of the students with active support from the elected representatives of the students, faculty and administration. We create a formal platform enthused with the energy to channelize the imaginative, emotional, technical, and even the unheard chords of the students.
We are conscientious about virtually everything concerned with your stay here. To facilitate a pleasant environment, we take care of various aspects of student welfare including but not limited to housing, financial aid & scholarships, health - care, games & sports maintenance of student dues, cultural activities and student counseling. Our office provides a variety of student support services along with opportunities for leadership experience, diverse student work environments, engaging programming and specialized resources.
This office is committed to helping all students at the University to reach their fullest potential in and out of the classroom.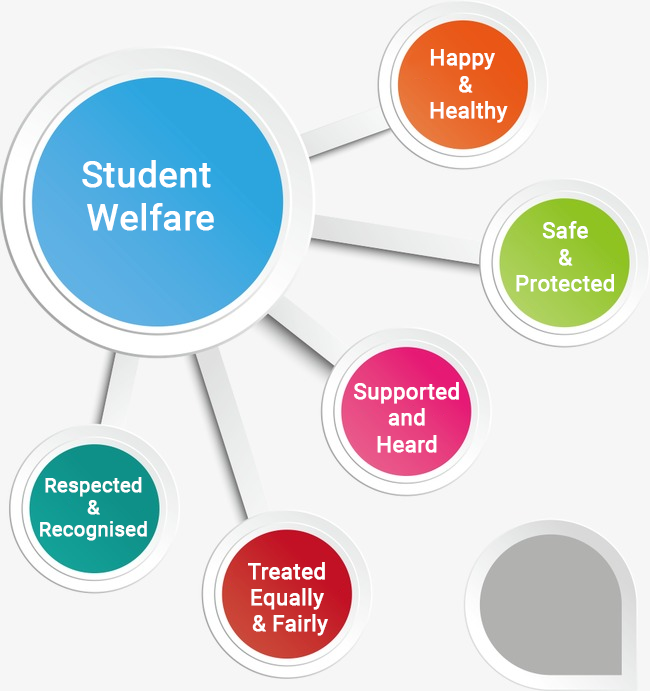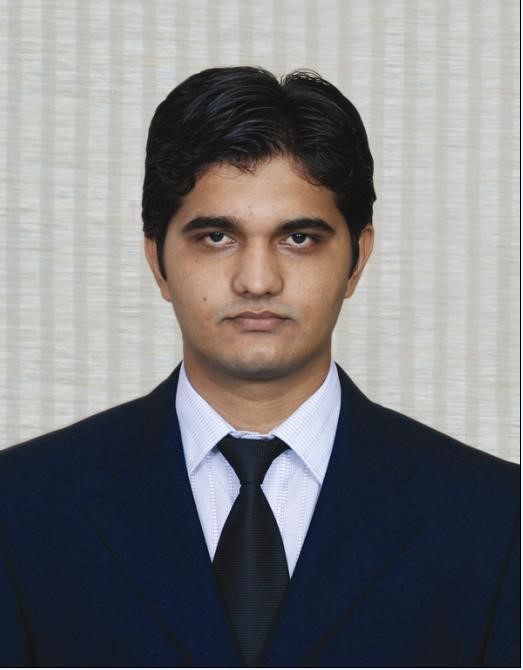 Message of Chief Warden
Dear Students,
Welcome to Gujarat National Law University! I am sure that you will devote your time towards academics and gain lot of experiences during your stay at the University and grow as an individual. As a member of the University community and the Dean – Students' Welfare, I encourage you to participate in your academic programmes whole heartedly and also develop your skills and competence by participating in various activities of the University.
GNLU's primary objective is to create a conducive and compassionate environment for overall development of students in curricular & co-curricular activities and also to ensure safety and security of the students in the campus. Hence, the Office of the Dean – Students' Welfare acts as a bridge between the students and the authorities and aims at addressing any problems and issues of the students and providing a solution to it. This office also ensures to provide facilities to the students, taking care of the needs of the students and also maintain discipline in the campus.
Every year, we welcome a fresh batch of excellent and enthusiastic students on one hand while another batch full of talent passes out of the University, on the other hand, and step into the real world of legal profession. As you step into this campus with new hopes and dreams, you step into another stage of your student life to begin the journey of learning and experiences.
Welfare of the students in the campus is of utmost importance. Hence, it is assured that the health and well-being of the students will not be compromised and with this objective, various safety measures have been undertaken by us. Further, during your stay, you will be required to strictly adhere to the rules of the University and the Code of Conduct.
The University is a melting pot of different cultures and hence you will experience the unity in diversity in the university environment. I am sure, you will enjoy your time here and it will be a great learning experience for you. We will work, learn and grow together and take the University to the highest peak in the academic field and maintain the highest standards with diverse cultural heritage.
As the Chief Warden, I assure you that you will have an amazing experience at GNLU.
Thank you all!!
Dr. Mahesh Chaudhary
Chief Warden & Assistant Professor of Management
Subjects
The primary objective of the Hostel Administration is to address and effectively solve various student related matters. DSW is a bridge between students and authorities at GNLU. Hostel Administration has to maintain a balance between student's demands/problems and find feasible solutions provided by the authorities.
Developing a suitable system in which complaints of students with respect to hostel/campus infrastructure will be attended to, by the maintenance staff in timely manner. Taking care of the needs of the students and making suggestions to the management based on the same.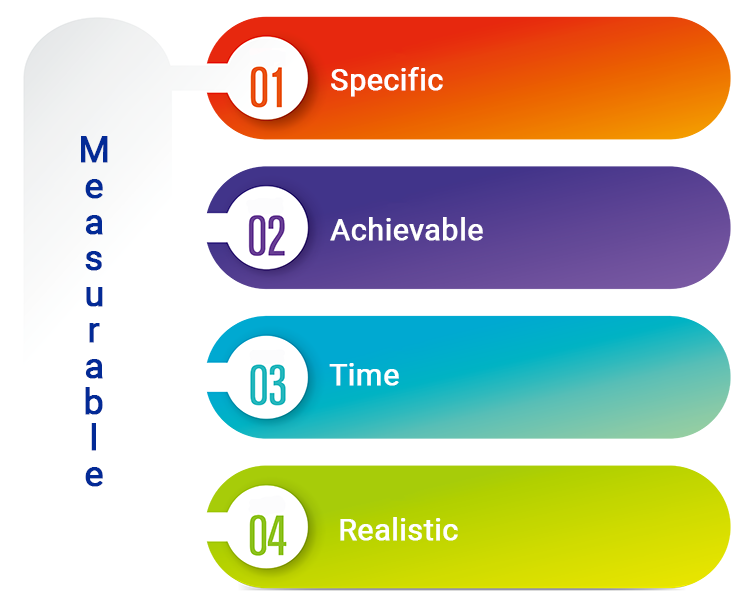 Dress Code
On Mondays
General
Students should be in white shirt, black trousers (not jeans) and black formal shoes.
Please note that Flip flops/Slippers/Floaters are strictly prohibited in the Admin and Academic Block.
Students may be in their appropriate decent attire in other areas of the campus, such as Canteen, Mess, Hostel, Playground, Gym etc.

For Boys:

All Boys should wear black shoes on Mondays.

For Girls:

All Girl students should wear black shoes or black sandals along with the specified dress code on Mondays. Please note that on every Monday, girls must either be in white and black or white and white formals/ salvar kameez
No flip flops, casuals will be allowed on Mondays
For more information on the course structures, kindly visit (link to the page with all the information on subject)
On other days of the week
Students may be in their appropriate decent attire.
About Student Welfare and Grievance Redressal Committee

A law university, in keeping with the nature of its discipline, must ensure sound student governance, welfare and representation. Acknowledging this reality, GNLU provides for an efficient representative body. the Student Welfare and Grievance Redressal Committee.

The Committee, which is governed by its Constitution and is of perpetual succession, comprises elected representatives (Male and Female) from each of the five batches in the University and thereafter the office-bearers are elected by the members of the Committee.

While the basic mandate of the Committee is to liaise between the student community, the faculty, administration and alumni, addressing grievances and conveying recommendations, the Committee in addition, aims to develop community life in the college to ensure holistic growth, an inclusive atmosphere and general welfare of the students. Among its various roles, it envisages engagement and overseeing of the various committees of the University to be a prominent one, so as to ensure mediation of any conflicts and remove duplication of activities.

Patrons

The Director of the University
The Head, Academic Affairs
The Chief Warden

Office-bearers

Convener: Anushka Mandal (2015-20)
Co-convener: Isha Suman (2016-21)
Secretary: Anshu Kumar (MBA)
Treasurer: Vasanthi Hariharan (2017-22)

Faculty Members of the Student Welfare Grievance Redressal Committee

Dr. Mahesh Chaudhary, Chief Warden (Convenor)
Dr. William Nunes (Member)
Dr. Mobin Shaikh (Member)
Junior Clerk ((Member)

Other Members

Praher Vaidya (LLB 2015-20)
Devansh Saraswat (LLB 2016-21)
Vedant Sumant (LLB 2017-22)
Jagrat Shah (LLB 2018-23)
Arunima Phadke (LLB 2018-23)
Hunar Malik (LLB 2019-24)
Varun Punera (LLB 2019-24)
Charu Verma (LLM 2019-20)
Divyam Jhaveri (LLM 2019-20)
Bhavika Lulla (MBA 2018-20)

Contact

Ms. Anushka Mandal

Convenor, Students' Welfare & Grievance Redressal Committee,
Gujarat National Law University,

Attalika Avenue, Koba, Gandhinagar, Gujarat, 382426
Mob. No.: +91-9831222786, E-mail:anushka4996@gmail.com
About GNLU Student Mentorship Programme (GSMP)
Dear Students,
Greetings from the Students Welfare and Grievance Redressal Committee.
An important part of the mission of the SWGRC is to improve the quality of the student experience at GNLU. To this end, we spend a lot of time talking with students about their concerns and soliciting their suggestions for ways to improve their experience. Based on the inputs of some of your friends, we are coming up with a new system of mentorship for students: the GNLU Student Mentorship Programme (GSMP), which will work in conjunction with the existing Faculty mentorship programme.
Mentoring is a particular form of relationship designed to provide personal and professional support to an individual. The mentor is generally more experienced than the mentee and makes use of that experience in a facilitative way to support the development of the mentee. The mentoring relationship provides a developmental opportunity for both parties and can thus be of mutual benefit. In a nutshell, a student mentor's role may be perceived to be facilitative, supportive and developmental for the student community in general.
Thus, I request you to carefully go through the attached Guidelines and apply to be a part of GSMP at the earliest. All relevant details about the programme are mentioned in the Guidelines.
I hope that this initiative fundamentally helps the students realize the immense opportunities available at GNLU, dream big and achieve the same with the assistance of each other, thereby building a strong and mature GNLU student community.
I solicit your support in making this programme successful and in our collective endevour to make our GNLU an even better place.
Sincerely,
Dr. Mahesh Chaudhary,
Chief Warden & Assistant Professor of Management
Initiatives of the Division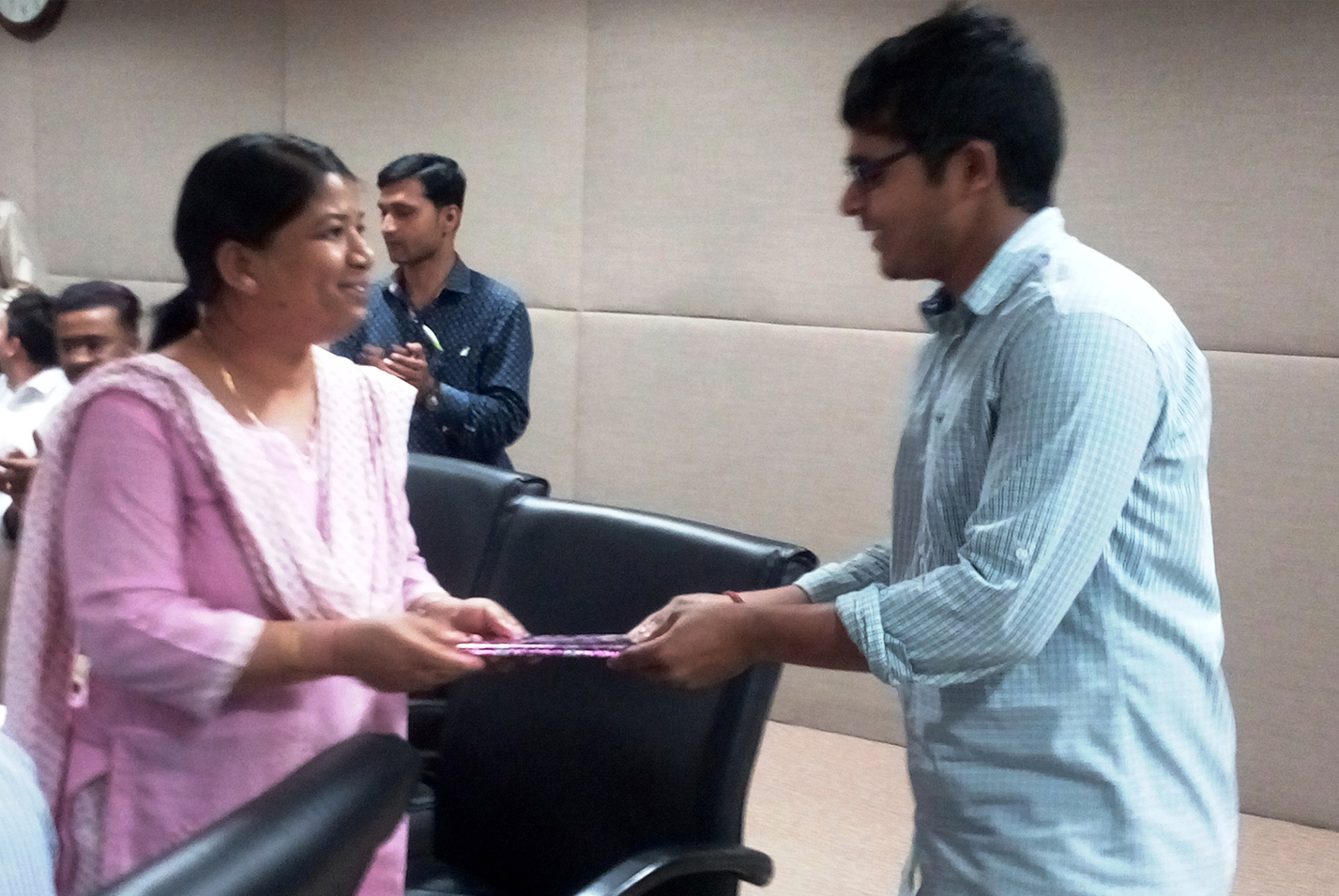 Prof. Dr Mamata Biswal, Dean Academic Affairs presenting the award
Prof. Dr Mamata Biswal, Dean Academic Affairs presenting the award
Photo of Clean Room Awards for June 2017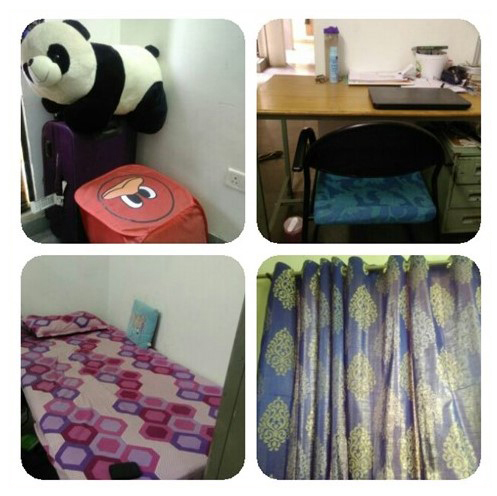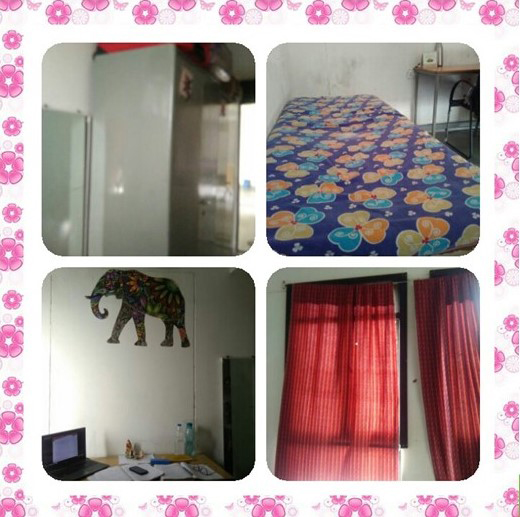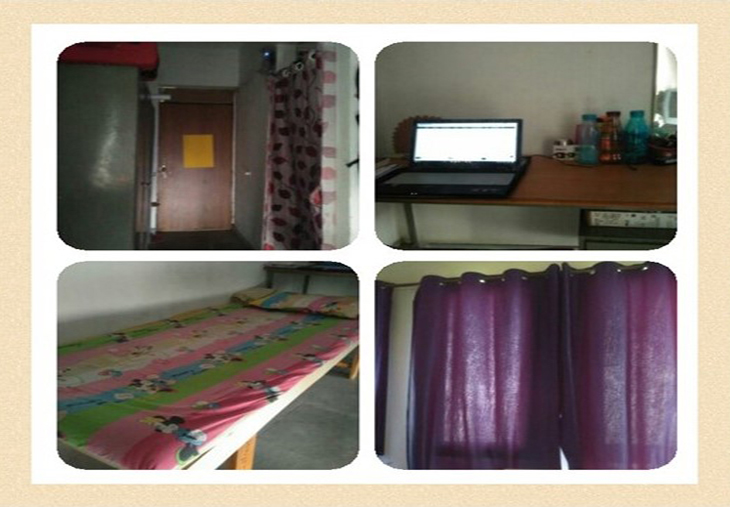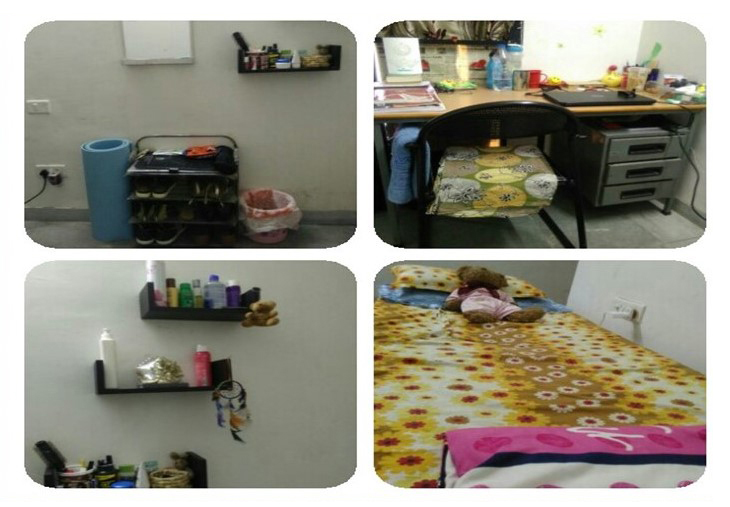 List of Student Recipients for Clean Room Award, GNLU (2015-16)
Health Center
Convenient On-Campus Health Center
Whether it's time for a regular check-up, you're not feeling well, or you have questions relating to your health, the physician and staff nurse at the University Health Center are there to help.
The Health Center is committed to providing a wide range of professional, friendly and compassionate medical services to students and staff of the Gujarat National Law University.

Visiting the Health Center
Dr K Mehta is available in the Health Center on daily basis from 12:00 noon to 1:00 pm and 4:00 pm to 6:00 pm. During emergency he can be contacted on 9879922275.
In case of any emergency, kindly contact the Wardens.
Fire Drill / Evacuation Procedure during Fire Emergency
A fire drill is a method of practicing how a building should be evacuated in the event of a fire or any other emergency.
Do's and Don'ts during Fire Emergency:
During a fire emergency, respond immediately as soon as you hear the sound of the fire alarm/siren.
Stop everything and listen for instructions of the Hostel Staff.
Go quickly and quietly out of the classroom or the hostel or wherever you are and reach the assigned meeting place outside the building.
Proceed to the nearest safe exit and follow the directions from the Fire Fighters or Security.
Leave the building and proceed to the Assembly Point or a safe distance from the building.
The Assembly Point during fire emergency is the Green Oval.
If a student is alone in any place or bathroom when the alarm goes off, he/she should come to the Assembly Point at Green Oval and also report to a Faculty, Staff or any University authority that he/she is safe.
Do not re-enter the building without instructions or authorization from the Security/Hostel Staff.
Wait for further instructions.
In case of Discovery of Fire:
Immediately evacuate that place
Ask the occupants to leave
Close the doors behind
Inform the Authority / Security
Take the Staircase and not the Lifts
Follow all instructions during such emergencies as mentioned above.
Fire Emergency Number
General Help Line-101
Fire Office No. (Gandhinagar) 07923222742
Emergency Medical Services - 108
Counseling Center
Counseling Services at GNLU is provided to support your psychological and mental health needs while you pursue your academic goals here. Our services are intended to promote the development of healthy well-being which is necessary for your success in a complex global environment.
GNLU, thus, has established a Counseling Centre at the Campus. We are pleased to offer the services to meet your needs. The services include:
Counseling services are available by phone as well as in person for the students
Individual Counselling and Psychological Support
Group Counselling and Group Therapy
Promotion of psychological health and wellness at the Campus
Psychological Evaluation and Treatment
Psychological training programmes and workshops
Training for mentors, student leaders, staff and faculty
We look forward to serving you better.
Anti-Ragging Committee of GNLU
Ragging is a form of abuse on newcomers to any institution and to check the menace of ragging, Gujarat National Law University has constituted Anti-Ragging Committee. Ragging is defined as: "Any disorderly conduct whether by words spoken or written or by an act which the effect of teasing, treating or handling with rudeness any other student, indulging in rowdy or indisciplined activities which causes or is likely to cause annoyance, hardship or psychological harm or to raise fear or apprehension thereof in a fresher or any other student or asking the students to do any action perform something which such student will not do in the ordinary course and which has the effect of causing or generating a sense of shame or embarrassment so as to adversely affect the physique or psyche of a fresher or any other student."
Ragging in the University campus is absolutely banned and, hence, any student found indulging in an act of ragging shall meet strict disciplinary action, which may include immediate rustication from the University. The main objectives of the Anti-Ragging Committee are as follows:
To make the students aware of dehumanizing effect of ragging inherent in its perversity;
To keep a continuous watch and vigil over ragging so as to prevent its occurrence and recurrence;
To promptly and stringently deal with the incidents of ragging brought to our notice;
To generate an atmosphere of discipline by sending a clear message that no act of ragging shall be tolerated and any act of ragging shall not go unnoticed and unpunished.
Following are the members of the Anti-Ragging Committee:
Prof. (Dr.) S. Shanthakumar, Director, Gujarat National Law University, Mobile No.: 9999596666 (Convenor)
Dr. Mahesh L. Chaudhary, Chief Warden, Mobile No.: 8128684329 (Co-Convenor)
Ms. Prabhavati Baskey, Warden, Girls Hostel, Mobile No.: 8128684322 (Member)
Mr. Sanjeev Kumar Choudhary, Warden, Boys Hostel, Mobile No.: 8128650872 (Member)
Dr. K. Parameswaran, Convenor, Centre for Post-Graduate Legal Studies (CPGLS) (Standing Committee) Mobile No.: 8128650839 (Member)
Dr. Saurabh Anand, Head, Alumni Affairs, Mobile No.: 8128650808 (Member)
Mr. Bharatkumar Chawda, Section Officer, Hostel Administration, Mobile No.: 8128650830 (Member)
Mr. Kalpesh Prajapati, Section officer, Hostel Administration, Mobile No.: 8128650882 (Member)
Ms. Manisha Gelot, Senior Clerk, Girls Hostel, Mobile No.: 8128650861 (Member)
Mr. S. J. Rajput (Representative of Police Administration)
Mr. Satish Raval (Representative from Media, Divya Bhaskar)
Mr. Sharda Prasad (Representative from Parent)
Mr. Devendra (Representative from NGO, ESI, Sughad)
Mr. Jagrat Shah (Student Representative – Fifth Year)
Ms. Shraddha Sriram (Student Representative – Fourth Year)
Manas Vivek Divetia (Student Representative – First Year)
Students and parents may kindly feel free to contact any of the aforementioned authorities should they require any information regarding the Committee and it's functioning.
Register Complaint Against Ragging
Registrar
Anti Ragging Video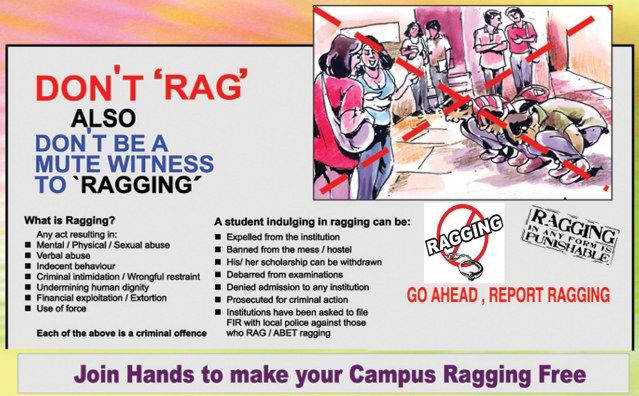 Anti Ragging Poster
Prevention of Sexual Harassment
Sexual Harassment is a serious offence and results in the violation of fundamental rights to equality, liberty and life of a person.
Sexual harassment includes any unwanted conduct of sexual undertones which demeans, humiliates or creates a hostile and intimidating environment. Such conduct can be physical, verbal or non-verbal conduct of sexual nature or any other act which amounts to harassment on the grounds of sex. It may be a single instance or persistent conduct.
This categorically includes physical contact, demands or requests for sexual favours, sending undesirable sexually coloured oral or written messages, text, email, or any such messages by electronic, manual or other means, stalking and other acts of such nature.
The 'Prevention of Sexual Harassment at The Gujarat National Law University, Redressal of Complaints Regulations inclusively define sexual harassment and provide for the constitution of an Internal Committee [IC] to address complaints of sexual harassment.
The IC is duty-bound to maintain confidentiality and conduct proceedings, respecting sensitivities of participants while bringing a resolution to the matter within stipulated timelines.
Any person subjected to sexual harassment within the University can file a complaint with the IC. You may file it in the format given in Annexure A of the Regulations, or you may seek assistance from the IC members in filing the same.
GNLU abides by a gender-neutral sexual harassment policy. Any person, including but not limited to students and employees of the University, who is subjected to sexual harassment within the University may file a complaint with the IC.
GNLU aims to promote and provide a safe environment, by creating an effective redressal mechanism against sexual harassment.
We affirm our zero-tolerance policy towards sexual harassment.
The format for filing the complaint is given in Annexure A of the Regulations. You may file your complaint and email the same to icc@gnlu.ac.in
Anyone who experiences or witnesses comments/conduct that may amount to sexual harassment, even if directed at another person, may avail campus counselling services to seek advice or information.
| Sr. No. | Name | Designation |
| --- | --- | --- |
| 1. | Prof.(Dr.) Annamma Samuel | Presiding Officer/Chairperson |
| 2. | Prof.(Dr.) Fakkiresh S. Sakkarnaikar | Member |
| 3. | Dr. Asha Verma | Member |
| 4. | Ms. Avani Vyas | Member |
| 5. | Mr. Rahul Pandya | Member |
| 6. | Ms. Megha Jani | Advocate, External Member |
| 7. | Anagha Nitin Pedgaonkar | Student Member (Ph.D. Scholar) |
| 8. | Kartik Saini | Student Member (PG Batch) |
| 9. | Abhayaditya Singh | Student Member (UG Batch) |
The policy is an outcome of the efforts of the GNLU student community. It is authored by Pradhyuman Singh Panwar and Vasanthi Hariharan (2017-22), with valuable insights from Ms. Chethana Venkataraghavan (Advocate, Madras High Court), Mr. Basawa Prasad Kunale (Litigator, Alternative Law Forum), Ms. Shreya Munoth (Lawyer), Himmat – Pro Bono Initiative for Safe College Spaces, and Centre for Studies in Gender and Sexuality, Ashoka University.
Hostel Regulations
Dear Students,
This Hostel is your Home away from Home.
Choosing a University is also about choosing a new home. We ensure that students dwell in a healthy environment that helps them to grow and learn without any obstacle. GNLU Campus has separate hostels for boys and girls with all modern facilities.
The hostels being a part of the University premises deserve a sacred status.
Use of bad and abusive language should be avoided within the hostel / University premises. Students are not permitted to keep-in-their possession, room crackers, dangerous weapons, firearms, contraband items or instruments that can cause serious injury to others. Students should not indulge in any illegal and/or unethical activity on the hostel premises.
Smoking, consumption of alcoholic drinks and use of narcotic drugs in the hostel premises is strictly prohibited. Neither the students nor their visitors are allowed to bring or consume liquor, drugs, or any other intoxicants in the University premises. Severe action will be taken against those in possession of drugs or found under their influence.
Hostel Administration (Staff Directory)
| Name | Designation | Mobile | E-mail Address |
| --- | --- | --- | --- |
| Dr. Mahesh Chaudhary | Chief Warden & Assistant Professor of Management | 8128650871 | mchaudhary@gnlu.ac.in |
| Dr. Saurabh Anand | Warden, Boys Hostel & Associate Professor of Sociology | 8128650808 | sanand@gnlu.ac.in |
| Mr. Sanjeev Kumar Choudhary | Warden, Boys Hostel & Assistant Professor of Law | 8128650872 | schoudhary@gnlu.ac.in |
| Ms. Harsha Rajwanshi | Warden, Girls Hostel & Assistant Professor of Law | 8511188725 | hrajwanshi@gnlu.ac.in |
| Mrs. Prabhavati Baskey | Warden, Girls Hostel & Assistant Professor of Law | 8128684322 | pbaskey@gnlu.ac.in |
| Mr. Kalpesh B. Prajapati | Section Officer (On Deputation at RRU) | 8128650882 | kprajapati@gnlu.ac.in |
| Ms. Manisha Dineshkumar Gelot | Secretary to the Chief Warden & Senior Clerk (Hostel Warden) | 8128650861 | mdave@gnlu.ac.in |
| Ms. Hetal Dave | Junior Clerk | 8980862681 | hdave@gnlu.ac.in |
| Ms. Shilpaba Gohil | Office Attendant | 9737180134 | sgohil@gnlu.ac.in |
| Mr. Bharatkumar Chauhan | Senior Clerk | 9662614303 | bchauhan@gnlu.ac.in |
| Mr. Gopal Paswan | Senior Clerk | 9033787363 | gpaswan@gnlu.ac.in |
| Mr. Jitendra Sonara | Senior Clerk | 6284257697 | jsonara@gnlu.ac.in |
| Mr. Kishanpal Singh Bhadauriya | Senior Clerk | 8160018633 | kbhadauriya@gnlu.ac.in |
| Dr. K. V. Mehta | Doctor / Medical Officer | 9879922275 | kmehta@gnlu.ac.in |
Contact Hours
You are most welcome to meet Dr. Mahesh Chaudhary, Chief Warden & Assistant Professor of Management on Everydays between 3:00pm and 4:00pm by appointment which can be obtained by writing to mchaudhary@gnlu.ac.in
24X7 Contact Number:
Boys Hostel: 8128650847
Girls Hostel: 8128650886
Complaints/Suggestions
The Students' Welfare and Grievance Redressal Committee (SWGRC) runs an online portal for the redressal of your grievances and recording of your suggestions, ideas and welfare measures related to student affairs.
If you have any grievances or ideas in relation to academic affairs, general welfare, student mess, discipline and general management, grievance redressal, halls of residence, sports and other activities, communication among the student community or other student affairs, you can record your the same on our portal: www.gnluswgrc.tk or www.swgrc.wordpress.com
Alternatively, you can write to the SWGRC with grievances, suggestions, and ideas at swgrc@gnlu.ac.in
At SWGRC, we aim to improve student life, address student grievances and facilitate communication between students, faculty, staff, and alumni.